☕️In Singapore, coffee lovers can find great places to enjoy caffeine, everyday.
Coffee is famous for a lot of reasons. It keeps the mind going for longer time, has various health benefits and plays an important role in budding romance between two people.
How? Well, nobody's ever asked someone out for a cup of tea. It's always a coffee shop which serves as the first meeting place 😅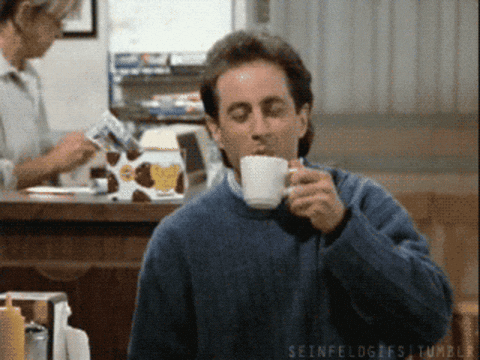 Singapore is also home to some of the best coffee shops where different varieties of coffee can be enjoyed in a comfortable environment.
Hanging out in a coffee shop is a good way for someone looking for a quite place to work 👩🏼‍💻on that important report away from home or to spend some quality time, may that be alone or with loved ones or mates along with sipping a delicious flavour of the wonder beverage.
Everyone can enjoy a good old cup of brewed goodness 😁 it's the perfect place to relax and start great conversations.
Besides the traditional black and milk combo, coffee is also available in different combinations and cafe Latte, flat white, Cappuccino, Mocha, Americano or espresso are most favourites among coffee lovers.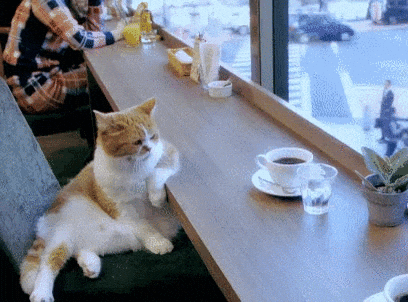 Let's explore some of the best Singapore cafes, where you can enjoy great coffees to satisfy your daily caffeine routine, and also find some good food like Pastries or desserts.
PUNCH Café
Topping the list is Punch Café which is loved by the locals as well as tourists. Themed in a simple manner with no over the top décor, the focus is entirely on what is served to the customer. The grey and white colour combination for the interior gives a welcoming feel.
Food ranges from breakfast to snacks and desserts along with vegetarian options. The friendly staff makes everyone feel at home and deals in the most professional manner.
Punch uses fresh ingredients which add more points to its name. Poached eggs, pancakes are customer favourites.
Overall, Punch is packed with light on the eyes environment and good food.
Common Man Coffee Roasters
is a lot more than a café. It's a concept aimed at serving the best food with no compromise on quality to leave an everlasting impression on customers.
With tasty breakfast dishes to mouth-watering brunch food, it's a treat to be here. The ambience reminds one of a busy college café, which is why travellers are going to love it.
A must checkout is the CMCR signature espresso blend coffee which is prepared on the café's own customised Synnesso espresso machine, along with organic eggs benedict, common man pancakes with caramelized bananas and the fish burger.
Awarded Readers Choice Best Café by SG magazine in 2014 and 15, CMCR also operates an online store selling varieties of coffee imported from different parts of the wold. Also participation in one of CMCR academy training programs is a good way to brush up ones coffee making skills.
After completion participants are awarded a certificate and a bag of delicious coffee.
Chye Seng Huat Hardware – CSHH
at a glimpse is an example of the minimal theme and modern décor. The place is painted with neutral greys and combined with beige hues as these shades are light on the eyes. The café doesn't offer an extensive menu but has well-chosen delicacies to offer.
Expect everything from breakfast to salads, drinks and of course, great coffee. CSHH changes its menu every season so as to offer customers new things to eat, which is more of a reason to be here.
Nylon Coffee Roasters
They started off in 2012 and have gathered a spot among the top ten coffee shops in Singapore. If the love for coffee can take you places then this is the place to be. The cozy joint houses a long coffee table where customers gather and look like a big family.
Coffee served here is prepared fresh from seasonal beans and while enjoying a hot cup the mini pizzas and Danish pastries are a must try out.
The waiting lines outside during busy times are evidence enough of its popularity. Besides serving excellent coffee, Nylon Coffee Roasters also have an online store offering quality coffee and shipping worldwide.
The roaster also operated a fundraising campaign for the Guatemalan chapter of Habitat for Humanity donating US $2,122 with help from its customers, staff and coffee bag sales.
Dutch Colony Coffee
This name is not new to coffee lovers. With 3 branches in Singapore, Dutch Colony Coffee has made quite a name for itself. You will fall in love with the neutral toned ambiance and the comfortable seating space.
They aim at serving the best coffee brewed with fine quality beans collected from various plantations around the world.
The extensive menu ranges from breakfast to desserts so either head early morning or enjoy a relaxing evening with friends.
Dutch Colony Coffee holds workshops for training on different skillsets for coffee preparation, information for which is available on the website. Additionally, they'll soon be launching an online store and operate wholesale business with many restaurants and hotels in Singapore.
Twenty Eight Café
This is one of the best places for school / college students to study after hours or even freelancers to hangout and work as the place is equipped with many charging ports and has Wi-Fi availability.
The modern white-washed colour theme is like a breath of fresh air for whoever arrives and sunlight peeking through the windows really lightens up the mood.
Customers can either choose to sit on the long communal table placed in the centre or grab a chair within the surrounding area. They are very serious with the coffee they serve.
Beans are carefully sourced from Indonesia and roasted in Bali by an Australian company. As for food, visitors can much on delicious breakfast items, brunch and some savoury pasta dishes, at competitive prices.
Ronin Café
Based on an ancient Japanese concept in which Ronin was a samurai with no master and literally means a wandering man, the café has very well adopted the idea and given the café a dark theme with no signage.
The inside looks very industrial with little décor, a communal table on the right and small wooden tables for twos and fours. Must try outs include Wicked Mocha iced or hot.
The café owner has bought the Australian food concept of scrambled eggs and French toast which are also loved by visitors. Ronin Café can very well serve as a secret hideout for individuals or a couple of friends wanting to spend some quality time away from the hustle and bustle of daily life.
Forty Hands Coffee
The name may actually raise eyebrows but it has a backstory. It is believed that coffee beans are handled by 40 different pairs of hands before making it to the final cup of coffee, thus the name Forty Hands.
It's a cozy little place where it gets quite busy at times due to its popularity. The quirky interior and sunbeams penetrating the windows make for a comfortable seating and a soothing atmosphere.
The café serves coffee used from sister café the Common Man Coffee Roasters and provides an option to shop from the same online through the Forty Hands website.
The coffee menu ranges from black to white and iced or customers can also opt in for some beer or sodas. Food comprises of the traditional big breakfast, toasts and salads with changes made to the menu occasionally.
MAVRX Coffee Apothecary
This tiny little place is niche based and serves great coffee and only coffee. The target customers are working professionals within the CBD or surroundings who want to catch up on a medium to strong cup of brain activity charging coffee.
The décor screams simplicity as the minimalistic theme lets the service and amazing coffee take charge. The iced brew is served using 5 syringes.
Now that's a way to a unique presentation :D. They put to work the star of the place A La Marzocco, a medium roast machine which prepares coffee from Brazilian, Columbian, El Salvador and Kenyan coffee beans.
Five Oars Coffee Roasters
Serving an extensive menu for breakfast, day and night, Five Oars is a Melbourne inspired café with an industrial theme complimented by white hues and some greenery. The overall interior and seating creates quite an illusion of a large seating area.
If the warmth outside seems bothersome, head to the inside air-conditioned area. The reflection of indoor and natural lighting creates a scene for instagrammable photos and selfies.
The menu boasts of various dishes for breakfast, brunch and of course coffee. Must tries include mushroom risotto, pancakes and dessert. This is a great spot to treat friends and family or to drop by for a proper brunch date.
Now you can explore the best coffee places & shops in Singapore
The above mentioned are some of the top picks from a long list of coffee places in Singapore for special reasons. One being the source and quality of coffee and food, second ambience and finally the service and popularity.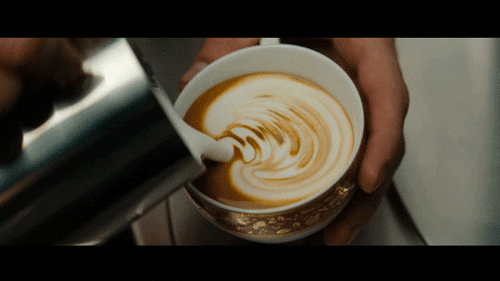 Coffee is a wonder beverage that, over the years, has gained more popularity for the variety of ways it can be prepared in. There is some serious players here in Singapore to prepare the best coffees and gives you the best experience.
You know all the big chains right? Now please give chance to coffee artisans and small business in SG 🙌Nice coffee shops, quality & atmosphere, the key to enjoy the moment 😉