As you probably already know, Singapore is far from being a stranger to French cuisine.
With a very prominent French community, the country boasts approximately 18 000 fluent speakers,
therefore, it shouldn't be surprising to learn that Singapore is dotted with a wide array of French restaurants to choose from.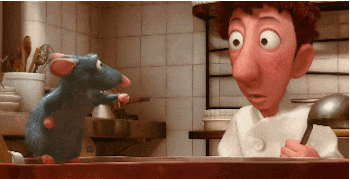 Some would even say that French dining is at its prime in Singapore. And, while it's usually the higher-end, well-decorated establishments that draw in most of the attention, there are still plenty of modest, more-affordable French bistros to choose from.
This means that no matter what sort of budget you have in mind, you can easily find a French "resto" to suit your taste buds in the Little Red Dot.
Of course, we know that French love their food and wine, which means they can sometimes be a little bit picky. Here sometimes the wine is served cold. Cold as ice… It's terrible.
Therefore, we've scoured the island to bring you the ultimate list of the 10 best restaurants in Singapore.
FYI, I'm french. Merci, baguette. Let's bite in, shall we?
Ginett – French bistro in Singapore
Ginett is a good French restaurant in Singapore that provides its patrons with a complete French bistro atmosphere and is sure to leave you feeling as if you were dining in the heart of Paris.
The restaurant offers a delicious assortment of fine French cuisine, as well a very good selection of wines starting as low as $6 per glass.
Furthermore, Ginett's wait staff and chefs are known to be very friendly, and since the restaurant is meant to be a Parisian style restaurant, guests are even served with an endless supply of French bread to go along with their meal.
Can you say, bon appétit?
Merci Marcel – French café & restaurant
This is one of Singapore most recent French restaurants to have been opened. And, although it is still relatively new to the scene, the restaurant has already gained quite an impressive reputation all across the island.
Merci Marcel serves a decent assortment of simple, yet very delicious food that are sure to throw your taste buds into overdrive!
Currently, Merci Marcel has two restaurant locations on the island, the first being located @ Tiong Bahru, and the second, central, on Club Street.
Napoleon Food and Wine Bar in Singapore
Known across Singapore as the best French restaurant with the absolute best selection of fine wines, Napoleon caters to both foodies and wine lovers alike.
This restaurant boasts an excellent menu selection of French classics with a modern twist.
When you walk in, you'll be embraced by the restaurant's warm colors and natural ambiance, which is sure to keep you feeling comfortable while eating your meal or enjoying a glass of wine from their extensive selection.
Napoleon Food and Wine Bar offers a variety of 32 French wines, from around the world that, that are available on the restaurant's Enomatic wine dispensers. This allows restaurant patrons to try different wines either by the half or full glass.
L'Entrecote – iconic french bistro atmosphere
Known amongst the best French steak and fry restaurants on the island, L'Entrecote never ceases impress.
Essentially, they owe their reputation to a unique 3 course formula; starting with fresh salad greens and crunchy walnuts, followed by deliciously, extra-tenderized steak tenderloin.
The steak is covered in their world-famous secret sauce, and accompanied by a serving of crispy, homemade matchstick French fries.
So, if you've been having steak on the mind, it might be time to give your taste buds a thrill and check out L'Entrecote.
Les Bouchons – king of steaks and french fries in Singapore
All across the city state, Les Bouchons is known as the King of Steak and Fries.
Established back in 2002, this restaurant offers a typical Parisian bistro setting and has been serving the Club Street area with the best steaks in town for more than 15 years.
Their original location was so successful that in 2006, the owners decided to open another location called Rive Gauche, which offers a magnificent outdoor terrace and a stunning view of the Singapore river.
Les Bouchons serves nothing but the best hand-selected meats and potatoes imported from France to produce their world-famous French fries. Furthermore, the restaurant has a good selection of reasonably priced wines, which only add to this restaurant's already sterling reputation.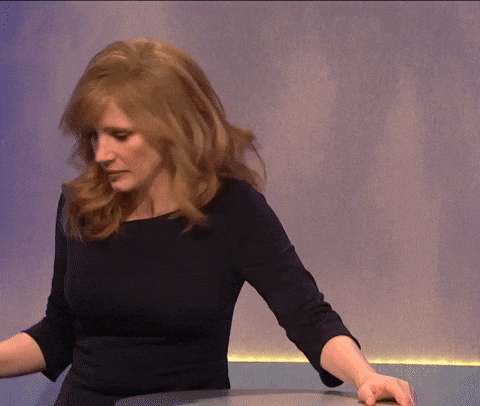 Brasserie Gavroche – Parisian Bistro in Singapore
Brasserie Gavroche is another excellent French restaurant on the Little Red Dot. The restaurant boasts a a full menu of real, authentic Parisian recipes, based on age-old classic recipes and prepared fresh by the restaurant's Chef and owner, Frédéric Colin.
Colin says he was inspired the open the restaurant by his grand-father, who instilled within him his fiery passion for French cuisine.
Once you step through the restaurant's wooden doors, you'll instantly be charmed by its chic, Parisian ambiance, which makes the most excellent background for an authentic French meal.
Moreover, Brasserie Gavroche's menu is suitable for both corporate and casual dining events, as well as the brasserie having perfect pairings for any meal with their considerable list of the best French wines from around the world.
Bar-A-Thym – Simple french cuisine in Singapore
Established in August of 2015, Bar-A-Thym is a lively French 40-seat restaurant that specializes in meat and seafood dishes done à la Plancha. The restaurant also features a very unique Omakase menu, inspired by specialty dishes from the South of France, as well as the restaurant owner's travels through Asia.
According to Bar-A-Thym's head chef and owner, Francois Mermilliod, the restaurant was born from his need to express himself in a way that is both liberal and fun and for this, he and his restaurant have adopted countless sustainable and ethical food practices aimed at protecting the world's delicate ecosystem.
With so many French restaurants in Singapore, this restaurant does their best to focus on even the smallest details when it comes to their food and drinks. They offer high-quality artisan baked good from companies such as Heritage Bread, as well as seafood certified by names such as MSC and Friend of the Sea.
When you combined this restaurant's dedicated team, with their ethically sourced food products, it's easy to see why so many people love this restaurant.
So, what are you waiting for? Get out and visit this Singaporean gem and taste just how much they care!
Le Bon Funk – Kind of French
Haters gonna says it's not french 😁Even though the name of this restaurant is French, they serve French tasting food, and they serve Frenchie style cuisine, this restaurant isn't actually a French restaurant, ok I admit it.
Still, I felt they were worthy of the list since they provide their guests with a French atmosphere reminiscent and the best restaurant in Paris.
Their friendly staff and talented cooks serve an excellent selection of food, as well as having an extensive wine menu that is sure to have something for everyone on it.
The restaurant is particularly well-known for their Pâté Grand Mère (means grandma in french btw), as well as their Chablis served at perfect temperature, which is a rare find in Singapore.
Entre Nous Creperie – Crepe made in France
Since 2008, Entre Nous Creperie has been serving Singapore with authentic French crepes.
And, we all know how much Frenchies love crepes. Which is why Entre Nous specializes in exactly that, to be able to serve the island's French population just what they're craving.
Their crepes are always made with organically certified wheat flour and cooked on the spot, right in front of your eyes, using salted butter. The restaurant also offers crepes made with buckwheat flour, which means they even cater to those who suffer from gluten allergies. (This one for my american friends)
Entre Nous Creperie also offers an exhaustive list of homemade fillings that allow you to customize your crepes just to your liking.
Furthermore, you can choose to accompany your meal with a number of organic beers and artisanal French ciders served in a traditional French "bolee".
Odette – French fine dining in Singapore
Odette boasts countless 5-star reviews and is known for offering some of the best French cuisine available on the island.
A 2 stars Michelin restaurant. Period. ⭐️⭐️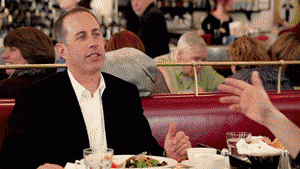 Not only does their delicious menu get tons of rave reviews, they are also known for their awesome selection of fine wines, and an interior design that is reminiscent of an authentic high level french restaurant.
Ready for french wine, french cheese, frogs & bread in Singapore?
Of course, there are far more French restaurants on the island than what we've mentioned on our list.
However, these are some of our favourite restaurants, and ones that are known for being best in the Singapore region.
We did our best to choose restaurants that offer something for everyone to love, so that no matter what your budget is, or what sort of French cuisine you're looking for, you'll be able to find something on our list for you.
Also, if you're a real foodie, then you'll be excited to hear that Singapore has recently be chosen to host the 10th annual World's 50 Best Restaurants coming up next year in 2019.
What's your favorite French restaurant in Singapore?
We'd love to hear from you. Feel free to drop us a message in the comments section below to share your experiences, tips or recommendations. Go! 😊