🇰🇷🥓Singapore is home to many Korean restaurants that cater to all kinds of food lovers.
The cuisine is entitled to being one of the healthiest food options in the world as focus is on the use of vegetables, grains and meat as the main ingredient combined with various sauces such as chilli pepper paste, soya bean paste and spices along with ginger, garlic and sesame.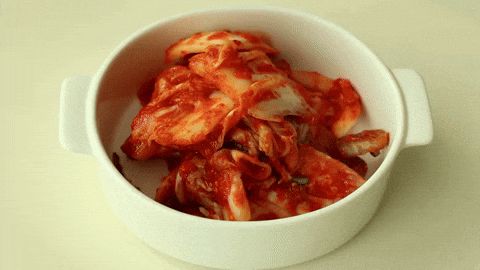 Korean food is cooked with utmost simplicity which helps preserve all the flavours that go into a dish and is accompanied by side dishes.
If you're someone who loves food to the moon and back and are keen to try out different popular cuisines then you shouldn't miss out on this delicacy 😁
But if can't decide among the heaps of restaurant options we're counting down the top 10 places serving Korean food prepared by professionals in Singapore.
I would like to thanks my Korean friends for sharing all these good places before being drunk 😚Soju 🙌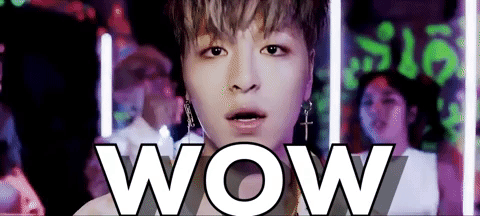 Superstar K – korean barbecue in Singapore
For BBQ (Barbecue) lovers 🥩 this is the place to be.
This popular joint is streamed by visitors with the hospitable and well trained staff serving smoked goodness. The interior is very simple and may remind one of a local spot where college friends would meet up. The cylindrical seats have removable cushions so it's a good way to store your belongings while you eat.
Must try items are the steamed egg in hot pot 🥚: "Gyeran Jjim", pork belly bbq and beef ribs.
The side dishes are free of cost and customers only pay for the mains and drinks. Superstar K also serves the traditional Korean alcohol beverage known as Makgoelli (rice wine) which is imported from Korea.
The restaurant is equipped with a well-designed ventilation system so customers don't carry out the barbeque smell when they leave.
Hyang Yeon
This restaurant is a fine example of class and modernism which is clearly visible from the interior.
The neutral colour scheme and beige to brown furniture with a splash of colourful décor here and there Hyang Yeon makes want to stay longer even after done with food. Suitable seating arrangement is available for everyone in the main hall or private cabins whether it's a small group or many folks out for a good bite or corporate professionals meeting up for lunch.
They offer a fine choice of dishes for lunch and dinner. Additionally, customers can create their very own meal which includes a main dish, sides and food decoration with a free drink and seaweed pack to go along. Make a reservation if you like or just show up randomly with a mood for good food.
Bornga
Another neat spot to munch on some delicious Korean style barbeque is Bornga. Minimalistic themed ambience helps feel at ease and doesn't really catch attention because it's the food that's the focal point.
The restaurant in run under Paik Jong Won who is a celebrity chef from Korea and creator of the Bornga signature Haemul Pa Jeon and Woo Samgyup, which is beef thinly sliced to perfection with Woo Samgyup sauce dressing.
The restaurant promises to serve the best of Korean cuisine in generous portions at affordable prices, all good reasons to plan another visit.
Big Mama
This one has an interesting back story. Big Mama is the concept of a former math and science teacher who decided to put her cooking skills to use and serve Korean food to the locality.
Despite being a new Korean restaurant in the list of several others that exist, Big Mama was able to grab attention from a big crowd of people.
The ambience follows a simple interior with TV mounted in one corner running Korean TV shows and mouth-watering cuisine pictures displayed on the walls.
As mama stands for "mother" in every language, expect home style cooking just like a mom would prepare for her children. The restaurant has a menu of 30 dishes of which highlights are Dakgalbi, pan fired chicken chunks prepared with vegetables, rice cake, sweet potato and spicy sauce.
It is not easy to find this delicious dish in most Korean restaurants in Singapore. Other specialities include grilled meats, suyuk and seafood pancake. As for banchan, the side dishes are refillable of which kimchi is the most popular among visitors.
Reservation should be made 2 days prior to arrival and customers are only charged for the service, no general sales tax.
Chang BBQ
Themed with a black, white and oak brown interior and classic furniture with abundant seating arrangement, Chang BBQ is perfect for groups, families, events and corporate lunch/dinners.
https://www.instagram.com/p/BOJzW7DBjpp/?taken-at=629533123
The restaurant building looks like a vintage villa and makes a beautiful backdrop for pictures. Enjoy scenic outside views while you enjoy a luxurious dining experience.
Chang BBQ follows the traditional BBQ preparation method of charcoal-fired grill cooking over gas powered equipment as it really churns out the authentic flavours that tantalize taste buds.
Popular dishes include Kurobuta Belly, Prime Rib of Beef and Wang Seng Galbi. Go grab a preferable spot, make a reservation in advance and if you don't mind a shuttle bus ride, a service is available to Dempsey Hill. Schedule for the shuttle bus service is available on the Chang BBQ website.
KIMME
If you've had enough of BBQ and want to try something different but still Korean then KIMME is the correct spot.
https://www.instagram.com/p/BdhfqvcgN_t/?hl=en&taken-by=kimme.sg
The three story building is spacious, with an open kitchen so visitors can have a glance at the magic take places in there. The long communal table welcomes guests close to the entrance while for a little privacy second floor holds suitable seating.
The third floor has arrangement for a group of 8 people which pretty much means it is for private parties and corporate events.
The menu is divides into sections described as small plates, big plates and desserts. The winning dishes here are the Irish oysters, French quail and wonderful desserts. Expect friendly service and excellent food with a memorable visit :). Reservation available.
GO! K BBQ
There's something different amount this restaurant and that is the basic cooking concept. GO! K uses aged meat for all its BBQ dishes.
Meat ageing is a process where meat is kept under low temperatures without packaging to tenderize and further enhance the natural flavours within. The sign board has the traditional red and blue taeguk placed which is also marked on the Korean flag, so one can very easily guess the kind of cuisine served inside.
Aged pork belly and aged pork neck are the signature serves and it's recommended to make a reservation if you don't want to miss out on aged meat. The friendly staff greets visitors upon entrance and will answer any concerns related to the meat.
Obba Jjajang
The name Obba Jjajang is inspired from Jjajangmyeon which is Korean for noodles in black bean sauce and a signature dish at the restaurant served with diced pork, shredded cucumber and onions.
The ambience is simplicity in its actual form as the restaurant houses wooden furniture with no luxury décor. The menu is somewhat inspired by the Chinese food serving way as dishes are accompanied by chicken or pork along with noodles or rice.
Open till 7 am in the morning Obba Jjajang is also a good spot for a group of friends out for late night dinner.
Joo Bar
One of the few places in Singapore that serve the traditional Korean Makgoelli is Joo Bar which is a three level shophouse with a black and copper themed interior is perfect for people who love a combination of dim lights, music and dark hues.
There are also drinking options for non-alcoholic customers so fear not if you prefer skipping an alcoholic beverage. As for the food there's a fine selection of Korean delight to choose from of which Kimchi chicken pot pie, Sautéed Garlic Mushrooms, Spicy Seafood Pasta and truffle fries are some of the must tries.
Oven & Fried Chicken
This is one a sigh of relief for chicken lovers. For foodies who like to keep it light on the stomach are welcome to indulge in either baked, roasted or friend chicken.
The ambience is a mix of cabins for added privacy and an open space for twos or small groups. With the look of it, it does remind one of a college canteen.
Accompanied with either beer, soft drinks or traditional Korean Makgoelli one can't really decide what to eat because every dish seems so scrumptious. But to start off do try the fried rice chicken and sauced rice chicken.
Great spot for families and friends to gather up for a delicious chicken treat.
Ready to enjoy the best korean food in Singapore?
Korea has been topping the charts these days one way or the other, globally. Everyone seems to be talking about K-Pop Fashion, drama, beauty and skincare and food, which is no exception.
Koreans take food very seriously as for them it is not only about filling up an empty stomach but providing the body with essential nutrients all together from different components used in preparing a cuisine.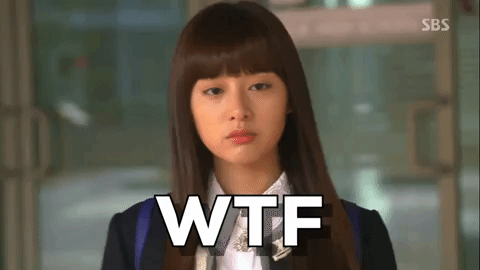 Korean food is a result of fusion between the main ingredient, spices and seasoning which turns out into a scrumptious meal ready to be enjoyed.
There stands no reasons to compromise when everything is prepared with honesty and determination 😋