The mesmerising Singapore is home to many exciting spots and bars to drink and party with friends. Are you looking for the best rooftop bar in Singapore to enjoy a drink and a stunning view?
There are various buildings with open air rooftops that gives a scenic glimpse of the city, especially during night. And while you enjoy this beautiful view, you can relax, sip a drink and have a good time with friends after a hard day at work.
Whether you're a honeymoon couple wanting to explore the night life in Singapore or want to loosen up after a tour of the sights and sounds, there are various options to choose from. Whether you want to spoil yourself at a luxury bar or are under a budget, there's a rooftop bar in Singapore for everyone.
🎧With the best DJ's creating party punched beats and chilly colourful cocktails, it's a night long entertainment package.
CÉ LA VI Club Lounge – The most famous and iconic rooftop bar in Singapore
Located at Marina Bay Sands which is one of Singapore's lauded areas CÉ LA VI Club Lounge has earned itself the best Rooftop Bar for many reasons. Visitors can witness a breath taking picture of Singapore's skyline through a 360° panoramic view day and night.
The rich ambience and music really set up a party mood. It's also a great spot to enjoy laser light shows that are held at Marina Bay Sands every night.
It's a treat for ladies on Wednesdays as it is Ladies Night and they're allowed free entrance and a complimentary drink. This calls for a ladies night out.
The club is also home to a restaurant that serves a fusion of modern Asian cuisine with the finest ingredients from the locality. A casual dress code is followed throughout the week except for Sundays.
CÉ LA VI Club Lounge also holds a place in DJ Magazine's Top 100 clubs around the world. Loved by locals as well as foreign visitors.
1-Altitude THE very central Rooftop Bar
For those who enjoy an exuberant sunset, 1-Altitude is the place to be. This is a hotspot especially among tourists and boasts of the world's highest alfresco bar.
The classy vibe and colourful lighting create an ambience that is inviting and helps visitors divulge into the environment. Alongside great music and tantalizing cocktails guests can get a taste of delicious Australian food at STELLAR restaurant.
🍷For some wine tasting and bottled beer there's ALT CAFÉ & BAR. The upper viewing gallery gives a glance of the city's stunning skyline and is a perfect backdrop to click some great selfies and show off on Instagram 🤳🏻
It also serves as a great spot to witness fireworks held at different events every year. Wednesday is a special day for ladies as they get to enjoy a complimentary drink without having to pay cover charge. There's no reason not to be here for a fun night out.
Kinki Bar & Restaurant – Japanese Rooftop in Singapore
🇯🇵Also located near Marina Bay Sands and giving a bird's eye view of the surroundings is Kinki Bar which has an urban Japanese vibe to it. The floor mural and graffiti give the bar interior an edgy feel thanks to talent contributed by renowned artists Chris Garver of Miami Ink fame and ANTZ from Singapore.
The restaurant serves authentic Japanese food and is a great place for someone who has never been to Japan to try sushi and other delicacies originating from the country.
🥂Drinks ranging from champagne and wines to exotic cocktails are also one of the highlights of the bar. Colourful painted walls grace the reception area which leads to a big open air space that can accommodate a huge crowd.
Loof – Snacks and cocktail in Singapore
🍸Away from the hustle and bustle of the city, Loof is located in a comfort space surrounded by greenery.
It's the place to be for people looking to relax after a hard day at work. The smell of fresh air in the open, great bar snacks and cocktails inspired by South Asian flavours can really set up a mood for a long time of jokes and laughs with friends.
Guests can choose to sit outside in the open with a wide seating space or inside but seating space is limited.
Loof is well known for its quick service and hospitable staff welcoming guests with a smile every time.
⏳Happy hour starts from 5 pm and lasts till 8 pm from Monday to Friday when prices of select drinks like beer, house pour and wine are reduced to $5 a glass and gradually increases with the upcoming hour.
🏓🍺This is a great time for guests on a budget to treat on low priced drinks. Also, Loof is one of the few places in Singapore where guests can enjoy or challenge a friend to a game of beer pong.
Level 33 – Rooftop Beer in Singapore
Apart from providing a scintillating view of Marina Bay Sands and the Singapore skyline, Level 33 is famous for being the highest craft brewery in the world.
🍻This rooftop bar creates in-house beers in enticing flavours. The ambience has been structured with a vintage wooden theme inspired by classic European style of décor. The warm toned lighting makes the atmosphere more soothing for guests. Huge brewing kettles displayed in the centre create the rich golden beer the bar is known for.
As for dining, it's a mix of classic European dishes and Asian style cooking which result in mouth-watering cuisine. Level 33 celebrates numerous events year round like New Year's Eve, Valentine's Day and more along with organizing occasional beer and food tasting.
Additionally, there's a separate space available for rent for business events. It is also the perfect venue for a dinner date or a romantic marriage proposal 👰🏼 Combining class, taste and elegance, this is one of the most sought after rooftop bars in Singapore.
Potato Head – Relax and Chill Vintage Rooftop bar
The name creates a fun image in mind and that's what exactly Potato Head is all about. Situated within a heritage building in Chinatown and spread on over 4 floors, this international chain is home to Studio 1939, an indoor drinking den offering hand crafted cocktails and a sophisticated environment.
The interior is a flash back of time when big wooden chairs graced huge halls, where important meeting would take place. The rooftop bar is also styled in a vintage manner with plenty of plants surrounding the seating space and where guests can enjoy a variety of tropical cocktails along with a splendid view of the city.
The wall imagery and action figures in Three Buns restaurant quickly grabs guest's attention where signature Potato Head gourmet burgers are freshly prepared and served.
Think of Potato Head as a blend of yesteryears decorum and a fun, modern styled experience.
Smoke & Mirrors – Finest and classy rooftop in Singapore
Nestled inside the iconic National Gallery Singapore, Smoke & Mirrors boasts of a high end experience.
The bar accentuates eye catching luxurious décor of copper tones combined with wood and warm lights. Reflecting a breath-taking view of the Marina Bay Sands, The Padang and The Esplanade, the bar provides a comforting experience in a relaxed atmosphere.
Guests can sit back, relax and expect world class dining options with cocktail flavours that tantalize taste buds. Without a doubt, Smoke & Mirrors is the perfect getaway spot for a group of friends wanting to chill out and have a good time.
Southbridge – Oysters & Cocktail rooftop by the Singapore River
Another rooftop bar that allows for a 360 degree view of the Singapore skyline is Southbridge. The open air space has a soothing vibe in the air and makes a spot for a date or a casual outing with friends. High end cuisine is not served at Southbridge but a rather unusual menu which will surely excite seafood lovers or people wanting to try something different.
🐙Oysters are the main focus food and many snacks are prepared using different types. Drinks range from champagne to cocktails in various flavours. The bar has kept it simple when it comes to interior while maintaining quality with its services.
Customers can enjoy discounts during happy hour from 5 pm to 8 am on weekdays when prices for a select range of drinks and food are reduced. It's a great way to save some cash.
Enjoy the best rooftop bar experience in Singapore
Rooftop bars are not a new concept in Singapore and in South East Asia but have there are certain factors that make them successful. They're a great way to release stress, take some time off work and enjoy a memorable experience with friends and or a loved one.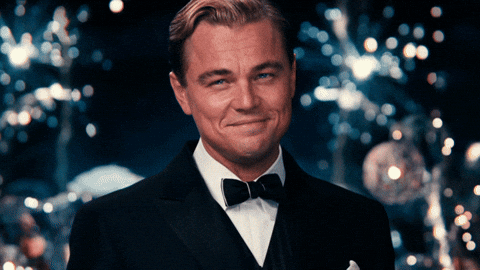 Today's audience demand comfort, great food and music, a relaxing environment and prompt service which has created a stiff competition among businesses. To keep up with these demands bar owners not only try to provide an attractive ambience, good food and music but also something extra that takes their game up a notch, for example, periodic promotions, signature food and drinks or excellent service.
The above rooftop bars are some of the finest Singapore has to offer and cater to every taste and budget and the best of it all, reveal a beautiful scene of the stunning skyline of Singapore.