👟🇸🇬 Who doesn't love a stylish pair of sneakers? Our footwear is often one of the first things we notice about other people. Whether it's flips-flops, sandals, sneakers or dress shoes, we often take a look at a person's shoes before we even take the time to talk to them. Admit it 😉
Good news, in Singapore, the sneakers game is pretty visible 👀
With this in mind, it's easy to see how sneakers can take a plain looking outfit and add that perfect touch of color or style that's essential to looking and feeling your best. And, not only can a nice pair of sneakers make you feel a little bit snazzier, they're also versatile, and can be wore with all sorts of different fashion combinations.
Whether you're constantly on the go, or just need something comfortable to work out in, sneakers are a must-have for anyone's wardrobe, even if it's damn hot out there in SG.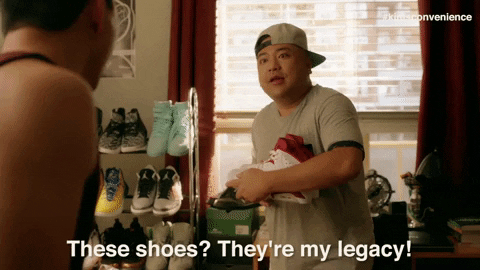 Now, Singapore may be a tiny island, however, there's certainly no lack of places to find sneakers for men, women and children. No matter where you are in the country, you can easily find an abundance of sneaker retailers nearby. However, with some many people trying to sell you sneakers, it can be hard to tell which stores offer the best deals, or the highest quality products.
Fortunately, we've narrowed it down, and came up with this list of the top 6 sneaker stores in Singapore. Each one offers quality products, as well as some of the most exclusive brands and models that have hit the market to date. Let's go:
1. Limited Edition – Sneakers store in Singapore
Anytime you walk into a Limited Edition store, you'll be met by an excellent selection of exclusive products from Adidas, Nike, and even Jumpman 23.
And, not only does the store offer an incredible selection of merchandise to choose from, they often have in-store raffles where you can enter to win swag from any number of the premium brands sold at their locations (Nike x Off-White "The Ten" or Adidas Yeezy recently)
Limited Edition is one of Singapore's leading sneaker suppliers and has boutiques set up almost everywhere in the country. Not only do they stock the latest and most recent trends in footwear, they all have an abundance of merchandise from top brands such as Vans, Saucony, New Balance, Puma, Converse, and many more.
While there are plenty of sneaker stores across throughout Singapore, rarely will you find somewhere that offers such a wide variety of brands in the same store. So, no matter what type of sneakers you're looking for, you're sure to find them at Limited Edition.
Limited Edition, Flagship store in 313 Somerset.
2. LeftFoot, the footwear store in SG
Ever since their first store opened back in 2003, LeftFoot has been a hugely popular sneaker store that you can find throughout Singapore. In fact, LeftFoot was Singapore's first-ever sneaker store to specialize in offering limited edition sneakers to its islanders.
Due to the company's almost instant success, it wasn't long before founds, Anthony Ho and Kevin Low, began to expand their product line-up by importing a variety of brands that were previously not available in the country.
Each one of their locations are stylishly decorated and have all wood interiors that gives each one of their boutiques a unique and clean-cut appearance. Furthermore, all brands stocked by LeftFoot are carefully selected for both their style, as well as their quality. This means that these stores only offer the finest sneakers and what's more, is that the company is continuously working to bring many lesser-known brands to the spotlight in Singapore.
So, if you're a true sneaker fan, then LeftFoot is definitely a must-see sneaker store to add to your list.
JD Sports, King of Trainers
If you're looking for sneakers in Singapore, here's another excellent store that needs to be on your list. JD Sports is a newer store on the island, however, they promise to bring a wide range of exquisite sneakers to the party.
Their product line-up consists of a variety of classic sneakers such as Nike Vapormax, Adidas NMD, as well as many exclusive models specifically for women. The company has two stores on the island, one being located in ION Orchard, while the other is in Jurong East.
Furthermore, if you can't make it into one of their stores to look at your next pair of sneakers yourself, you can check out their website, where you can browse their selection and make your purchase online.
The Social Foot – The Social Kicks
For anyone who loves sneakers as much as we do, The Social Foot is another must-see sneaker store in Singapore. They may not be a widely popular as some of the other leading sneakers retailers, however, they do everything to offer an excellent selection of footwear to their customers.
The Social Foot currently has two stores open in Singapore. One in Suntec City, the other one is located at Orchard Central and offers a wide range of Adidas products such as the Adidas NMD and Deerupt models, as well as an abundance of stunning styles for women.
For more information about The Social Foot, visit them on Instagram.
AW Lab – The challenger
Another one of the more recent players to show up to Singapore's sneaker game, AW Lab is working tirelessly to bring stylish sneakers to any and all Singaporeans. Their store offers a great range of products from many of the top sneaker brands, which include the likes of Nike, Adidas and many more that you're sure to love.
As we've said, the company is still rather new to the country, and there is currently only one store available on the island, located in Suntec City. To find out more, click here.
Dover Street Market Singapore – For collabs & NikeLab
If you're looking for some of the most exclusive deals on the islands, then look no further than Dover Street Market, where you'll find only the best, most stylish sneakers in the country. Looking for those special off-white Nikes that you've always wanted, then this is the place that you want to be.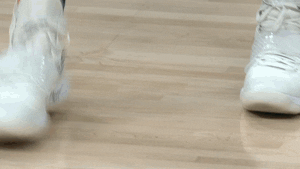 Dover Street Market is much more than just another sneaker retailer. They are the who's who of sneaker connoisseurs in Singapore and offer a wide range of the most exclusive sneakers available. Their stores are dedicated, not only to people who wear sneakers, but more for people who LOVE sneakers!
So, if you consider yourself a sneaker lover, you definitely need to check out Dover Street Market. We guarantee that you'll love it. As mentioned, they only stock exclusive brands and models, therefore, if you're looking for your next pair of Nike Labs, or whatever other exclusive model you have your heart set on, you're almost guaranteed to find what you're looking for here. Click here to read more about Dover Street Market.
Ready to cop or drop your favourite sneakers in Singapore?
By now, you should have a pretty good idea of where to go to buy your next pair of sneakers in Singapore. No matter what brands or styles you want, one of these stores is sure to offer exactly what you're looking for.
From the newest styles such as Nike Labs, through to the most classic pairs of Adidas, Singapore offers a massive variety of stores, where you'll find all of the sneakers that you love. Furthermore, many of the stores that we mentioned even offer online portals where you can browse through their product line-ups and make you purchases directly online.