🍷It's no secret that buying wine online in Singapore can be a bit of a minefield, especially if you don't know exactly what you're looking for.
This is ever truer for those of you who've been to certain European countries where the price of wine is practically cheaper than water. No jokes.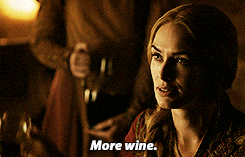 This often makes the price of wine in Singapore seem absolutely out of this world.
Same as everything now, you will find best deals online. With products very different from the local supermarket. Add the free delivery and a good service, and you will save money and continue to drink good wine. Which is sometimes really difficult here, especially in the bars who serves "ice wine" ❄️
You know what I mean, I'm sure 😏
🍾The absolute best tip I can give you is to shop around and remember that some of the best wines in the world come from small, single vineyard wineries, as opposed to the major mass-produced companies that simply churn out barrel after barrel of mediocre reds, whites and roses.
Still, the sheer number of online wine shops in the country can often make choosing a wine shop a bit of a difficult experience. And, if you're not a very well-cultured connoisseur, then buying wine online can even be a little bit dangerous, especially since don't really know what you're looking for.
Therefore, I put together this list of one of my 5 favourite online e-commerce wine shops in Singapore.
Raise your empty glass, there is plenty of good deals just for you 🥂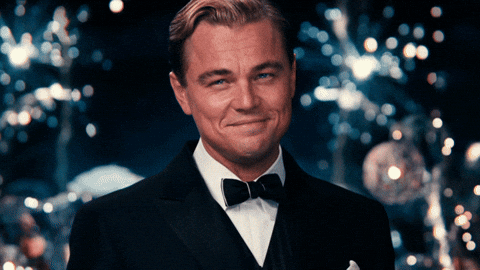 75cl Discover wine & spirits in Singapore
As one of Singapore's leading online wine shops, 75 CL offers a wide range of high-quality wines from some of the world's most trusted producers and vineyards.
Their online selection is complete with curated wines that cater to all palates, all at accessible prices.
When browsing through their online store, you'll find reds, whites, champagne and sparkling wines from more than 12 regional wineries from around the world.
Furthermore, they are also authorised to distribute an array of spirits and liquors from leading names such as Macallan, Ballantine's, Absolut and many more.
75cl has designed their online shop to be as hassle-free as possible. For this, they've made it easy to buy wine either from their online shop, or you can text your order to their mobile WhatsApp Concierge Service for same-day delivery to anywhere in Singapore.
So, if you're looking for a good place to buy your next bottle of Chardonnay, you might want to check 75 CL's online shop. You'll find plenty of promotional deals and right now, they're offering free delivery on any wine orders of more than $150.
FDH Affordable french wines in Singapore
Having been established in 2011, FDH: Friendship, Drinks & Happiness is known for pioneering the online sale of French wines in Singapore.
For the last 7 years, FDH has proudly been serving the Little Red Dot with a wide assortment of French wines at some of the best prices in the country.
Most of their wine selection starts below $30, and the company is committed to using simple speech on their website so that even beginner wine lovers can easily learn about the world of fine wines, without feeling overly intimidated.
FDH is proud to offer some of the finest wines and champagnes delivered to your doorstep all at wholesale prices. Furthermore, when you buy 12 bottles of wine from FDH, you'll get your 13th absolutely free. (Based on the cheapest bottle purchased).
Also, in their shop, you'll discover an exclusive selection of wines from both small and large wineries mostly from France. Furthermore, you can even find a small sampling of vegan and organic wines that will thrill the environmentalist inside anyone!
FDH offers direct importation from their winery partners around the world and strives to always bring you the best deals in Singapore.
So, don't be shy. Check out their website and take advantage of their expertise and knowledge when it comes to meeting your needs and expectations 😉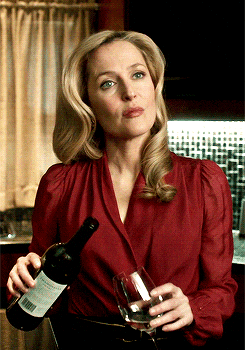 Wines Online: Serving Singapore Since 2003
Initially operating as The Wine Route Online, Wines Online was established in 2003 and has been a leading name in the e-commerce world of wine ever since.
And, just to give you a better idea of their prominence, in May of 2008, Wines Online was included in Simply Her magazine's list of the 45 best online wine shops, which has since placed them in the spotlight of the online wine trade.
According to the company's website, the idea for Wines Online came when they realized that Singapore's actual wine shops only had very limited shelf space and were only able to offer a limited number of bottles and labels to their customers.
Therefore, Wines Online felt that it was necessary to launch their online wine portal to offer excellent product curation, proper customer service, as well as a dedicated delivery team to bring the finest wines to Singaporeans from anywhere in the country.
When you take their excellent wine selection, combined with their team's commitment to serve their customers, it's easy to see why Wines Online has become one of the leading online wine shops in the country.
Furthermore, they get consistent 5-star reviews on platforms such as Google, Facebook, Wine Searcher and Lazada.
Regardless, Wines Online has truly worked hard to build their success by cultivating relationships and building trust with their customers. 👏
E-Wine Asia Online Wine Store
Together with their partner company, Alfa International Pte Ltd, E-Wine Asia was established in 2004 and is proud to serve all of Asia as a leading online wholesaler of fine wines and spirits.
E-Wine Asia can easily help you find the best quality wines and spirits, and deliver them to your front door for any occasion you might have in mind.
E-Wine Asia's website and online wine directory is designed to be simple and easy to use. Browsing through their categories allows you to conveniently shop by producer, price, region, vintage, grape variety, bottle size, or any combination of these characteristics.
So, if you're looking for fine wine in Singapore, take the time to check out E-Wine Asia's online shop and browse through their selection of fine wines and spirits. They are constantly updating their site and are always looking to hear feedback from their customers.
Furthermore, you can also sign up for their free monthly newsletter which features fantastic promotions and deals, new arrivals, as well as exclusive access to other types of monthly events.
Pop Up Wine – Singapore's favourite wine store
With more than 200 different award-wining wines in their online shop, it's no surprise that Pop Up Wine made our list of the best places to buy wine online in Singapore.
Pop Up Wine sells fine wines starting as low as $27 and offers exceptional same-day delivery.
Each and every bottle of wine featured in Pop Up Wine's online shop is hand-picked by the store's Australian owners, David and Isadora, who now reside in Singapore. The idea for the online store was born from the duo's love of wine, as well as the seemingly impossible task of finding a good bottle of wine in Singapore at a reasonable price.
Aghast at the price of wine in the country, David and Isadore initially started out by supplying friends and family with affordable wines, which turned into supplying friends of friends and family, and eventually, supplying the entire country.
The duo's association to the world of wine started way back in 1849, when David's great grandfather, known affectionately as 'Ol Man Freebairn, left Scotland to make his way to Southern Australia. There, upon his arrival, he started planting grape vines in what would later go on to become one of Australia's first and finest vineyards.
On the other hand, Isadora's affinity for wine started when her Grandpa Ted purchased a working vineyard to house his herd of more than 1,000 prize-winning merino sheep. This was near the wine region of New Norcia in Western Australia, where the entire region is planted with award-winning grape vines planted by the hands of Italian-born Benedictine monks.
Buy a wine cellar to keep your wine at temperature, Singapore is Humid
Since Singapore has a rather hot and humid climate year-round, it's important to keep your wine tasting its best by making sure it's stored at the optimal temperature. Keep in mind that it's best to store wine at a similar temperature and humidity level that would be found within an actual wine cellar.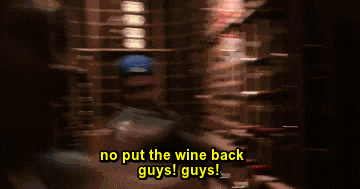 For this, many people today are turning to using a wine chiller, which offers you the space needed to store your wine, as well as ensuring that it's kept at the optimal temperature for proper storage.
Finally, if you're a newcomer to the wine game, or you simply need a bit of help learning about wine and what types of wine to look for, you will find many places here to buy a wine rack. There is many good deals online, second hand if you are on a budget.
Remember that good wines aren't cheap. Therefore, it would be a shame to have them stored at the wrong temperature, which can drastically affect their taste.
Now you can order the wine that you need. Bonne Dégustation 🇫🇷