Ok let's start with the definition, if you are not familiar with Digital Marketing techniques 👨🏼‍🏫An influencer allows a brand to advertise a product or service at a certain price. It is an opportunity for brands to reach an audience, a community that operates in the same industry and thus target a very specific market on Instagram.
Influence marketing is a powerful media on Instagram
While advertising is reinventing itself with native formats (Native Advertising) and at a time when intrusive ads no longer stand up to Adblocks, the placement of products via sponsored content comes out on top.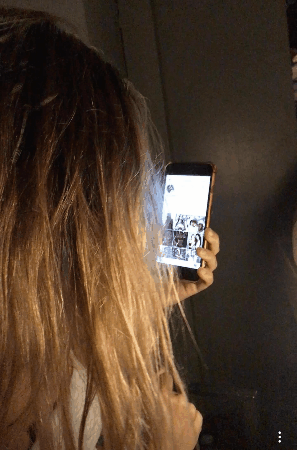 The target is not duped 😏 because in the way of promoting a product via an influential person, with several thousands of followers, the message is often conveyed very well when the campaign is creative and intelligent 🧠
The image of the influencer followed for the quality of the content and the community committed to his/her cause is in search of wise advice. With a much higher engagement rate than with classic advertising and other social networks, brands are now eager to communicate on Instagram.
While relatively not overseen during its early stages, we are now seeing intent on the part of Instagram to report these sponsored content within posts.
INSTAGRAM INFLUENCERS AT THE HEART OF SOCIAL STRATEGY
Brands and Agencies agree at more than 50% that influencers play a vital role in their strategy on social networks.
This first graph proves the usefulness of this support, if you had doubts about it 🤔. On the other side, the influencers are very fond and open for this type of promotion to a reasonable extent and if the campaign is well thought out.
HOW ARE THE INFLUENCERS USED BY THE BRANDS?
First of all, we obviously find the brand's drive to extend its coverage, which would be exposing to a maximum of individuals corresponding to its target and who are exposed to the product and the message by the campaign. Nothing more logical, right.
Then comes the content created and shared, the promotion of the product itself, the unique and exclusive content (often created by the influencer himself).
Brands therefore expect ideas and content in sync with the product and brand from the influencer. Several ideas are exchanged by the brand and the influential Instagrammer to establish the best possible promotion that suits everyone.
HOW TO FIND INSTAGRAM INFLUENCERS? THE FREE GUIDE
We are expecting that this is the reason you are reading this post 😊 If you already know the best tools to manage your Instagram account then no worries. If not, let's explore the methods of finding influential Instagram accounts by yourself.
IDENTIFYING INFLUENTIAL INSTAGRAM ACCOUNTS
hashtags to find influencers
Let's start from the ground up, Instagram! It's free 😉 Depending on your area of activity, find the hashtags related to your activity to explore and select the accounts that you like. Take the time to browse the account as a whole and especially:
📈Measure the engagement rate of sponsored posts
📍The location of the influencer
👫The number of followers (we'll talk more about it later)
📩The direct contact in his description
❤️Does he/she inspire confidence and do you feel a potential, a feeling to collaborate?
This free method can be long, very time consuming, especially if you are new to the game, but there are several tools, most often charged for or in freemium mode, such as SMaudience or BuzzSumo that can help you more to find the influencers in your niche.
HOW TO CONTACT THE INFLUENCERS ON INSTAGRAM?
This is often the most difficult; although most of them are open and eager to promote brands against payment, many brands and agencies fail at this crucial stage.
You have to keep in mind that the majority of influencers are often solicited and that they are also looking for a product in direct correlation with their target and their image. No need to waste your time trying to push a product that would not be very sexy or not sexy at all to sell.
Then, let's not forget the delay and timing of promotion which can sometimes be long either because it is not the influencer's main activity, or because it is necessary to produce, create and discuss how we will highlight the post and the product, so little time to grant off weekends for example.
The right influencer who produces exclusive content
But it is in the way of approaching some influencers that I can observe failure and forgetfulness. Perhaps sometimes too direct or sometimes too classic in the way of soliciting a partnership.
The most influential do not usually directly manage their own promotion and go through agencies; the coolest to the most arrogant through the worst, this step can really be a hassle. But there is no reason not to try.
In the other case, directly with the influencer, ie through DM, Direct message or by email, it is important to remember to explain, at first, why you contacted him, and make sure that the reason is clear:
❤️You appreciate the quality of his/her content and would like to collaborate with him/her.
Then get to the heart of the matter as soon as he answers and suggest the terms of the agreement, if he/she did not do it before you 😊
The Instagram Influencer Notifications (having myself managed some) look a lot like that.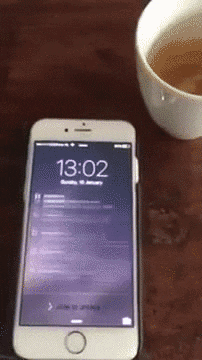 You should not be expecting immediate answers either, be patient, polite and clearly express your needs.
Flee the Instagrammers that act like divas and pay attention to the fake influencers, we'll also speak about that one later.
WHAT IS THE RATE FOR AN INSTAGRAM INFLUENCER, THE PRICE OF A SPONSORED POST
If everything goes well and everyone is in agreement, you will now have to speak about remuneration and plan your posts, validate the ideas by format, date … In short, you will have to straighten things out.
HOW MUCH SHOULD I PAY AN INFLUENCER ON INSTAGRAM?
💵Generally, and as shown by this excellent study by influence.co, prices start around +100 USD with an average of 220 USD up to 100 000 followers and climb up to 1000 USD and much more for accounts that gravitate to over a million followers.
💸But of course nothing is permanent; some will offer other methods like the percentage of sales, similar to the affiliation, revenue sharing based on sales for example… Which is perfect based on a rationale of performance by both parties.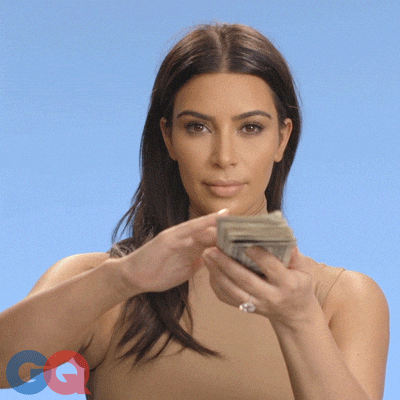 💰Also, sometimes, the prices announced by the agencies are just crazy, so keep on moving if you notice an abuse or a budget overrun.
THE PRICE OF A SPONSORED POST ON INSTAGRAM ACCORDING TO THE SECTOR OF ACTIVITY

Depending on your sector of activity, the category of your products, your niche and as shown in this graph. Here are the most expensive themes on Instagram in order:
✈️Travelling
🎤Entertainment
👗Lifestyle
🤸🏼‍♀️Fitness / Health
You should count between 100 and 200 USD to start for these themes for accounts with few followers.
THE ENGAGEMENT RATE BY NUMBER OF FOLLOWERS OF INFLUENCERS ON INSTAGRAM
THE ENGAGEMENT RATE OF YOUR INFLUENCERS IS KEY
The influence, the real one, is the engagement rate and not the number of followers. The most popular accounts are far from the best performers.
🐥Small is beautiful, we have long denigrated the small influencers, not enough followers so not influential enough? We believe not. These accounts generate much higher engagement rates than accounts with millions of followers.
Then again, many agencies swear by the number of followers, but this is a mistake. With a little analysis, I really prefer 10 accounts with 10K Followers than an account with 100,000 for launching a campaign.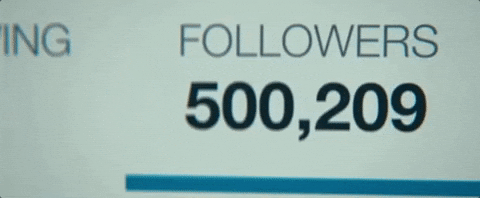 Then this accounts to 10 x 100 000, instead of the direct million. If you opt for this type of strategy, and you take care of properly calculating the involvement of your influencers, the results and performance will be assured.
THE ENGAGEMENT RATE BY ACTIVITY SECTOR OF INFLUENCERS

Again, the engagement rate vary greatly depending on the sector, category of products or service. This comprises:
📸Photography
👨🏼‍🎨Art and Design
🌏Travelling
👨🏼‍💻Business
CALCULATING THE ENGAGEMENT RATE OF A SPONSORED POST
I chose a post sponsored by an Italian Instagrammer at random, for a brand of detox tea that uses (much, much) promo via Instagram influencers since a long time.
Quite simple to calculate on a post, the calculation formula is as follows:
LIKES + COMMENTS / NUMBER OF FOLLOWERS x 100 = POST INVOLVEMENT RATE
➡️213 000 here is the number of followers of the account.
We will then add the likes and the number of comments. Which accounts to:
7214 (likes) + 27 (comments) / 213,000 (number of followers) x 100 = 3,39%
🤔Not bad but not great considering previously announced results.
INSTAGRAM AT WAR AGAINST FAKE INFLUENCERS
Creating an Instagram account, boosting it by increasing the number of followers with ghost accounts, fake comments, buying likes and / or using instagram robots techniques to pass off as an influencer are also means used by some fake influencers.
A lengthier study, account by account, must be undertaken to avoid a tragedy. Thus we can detect fake comments, analyze followers and their frequency of acquisition for instance.
INFLUENCERS HAVE TO FLAG THEIR SPONSORED POSTS AND THE BRAND INVOLVED
The hashtag #ad or #sponsored is not mentioned sufficiently in sponsored posts on Instagram.
So Instagram introduced the mention "Paid partnership with" as well as the brand within the post itself. So there is no ambiguity for the followers.
For more conciseness? Transparency? or to interfere a little more in the control of partnerships? We'll analyze that here later on 👨‍🔬I will have some stats to share with you guys in the next blog posts 🔥
Managing influencers it's so easy?
Promoting your brand via influencers is probably a great idea to develop your brand on Instagram. There are real possibilities as you can see, but there is no shortcut if you want to succeed, take care and launch a strategic campaign if you want results.
The engagement rate, the selection of accounts, the contact methods and a good strategy are essential to perform and carry out a campaign that will bring the results you expect to have.
If you want to share your experience in this field as an influencer, brand or agency, do not hesitate to use the comments below 😉
Oh and if you need a Social Media consultant to conquer Instagram, Use the form below, we are ready to help you 🙌